What is a Printer Plotter?
The plotter was the first output device to print graphics and large engineering drawings. Today it is known as a large format printer or a wide format printer.
A plotter printer is a term for printers that are used for printing vector graphics. A computer hardware device that uses stationery writing tools to draw continuous lines on media papers rather than a series of dots like a traditional toner printer. Plotter printers are more sophisticated because they produce high-quality drawings as they print. Best use to print blueprints, maps and diagrams. These printers are used with a computer design application to product line drawings much faster with more accuracy, best for graphic creative businesses such as architecture, engineering designs and other CAD drawings.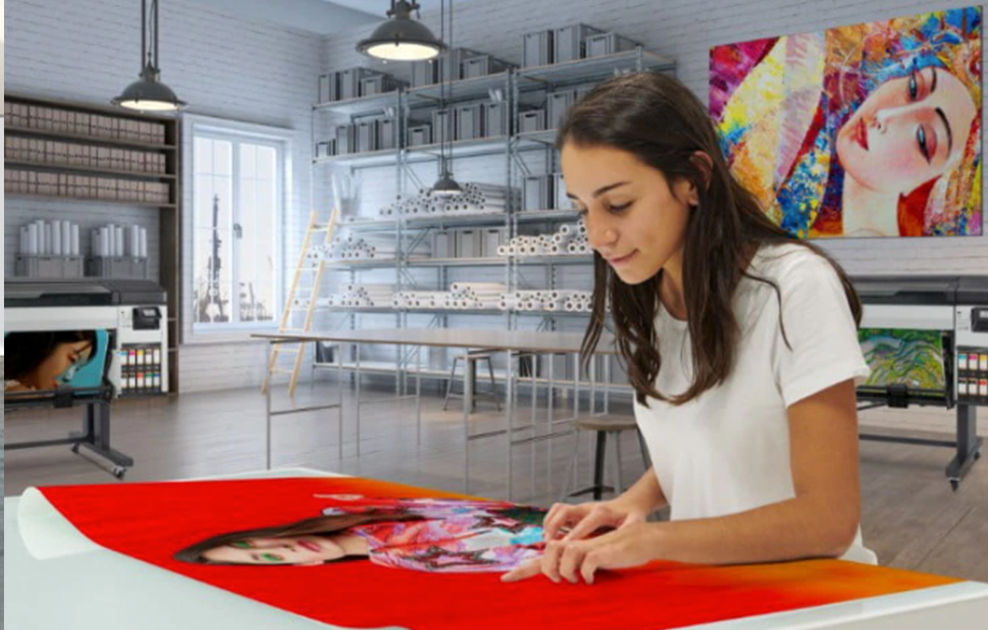 Inkjet CAD technical plotters are the most common type of plotters but there are 2 main types of plotter printers – flatbed plotters and drum plotters.  A drum plotter is a type of pen plotter that wraps the media paper materials around a drum.
The drum turns to produce one direction of the plot and then the pen movies to provide the other direction.  A flatbed plotter is a digital plotter that works by using an arm that moves a pen over paper, quite opposite of the drum plotter.
What is a large format printer?
Large format printers or wide format printers are used to print large media materials i.e printer banners, large posters, trade-show graphics presentations, murals, wallpaper, architectural drawings such as blueprints, engineer technical plans, CAD design drawings, backdrops, and any other wide format artwork and signage.
These wide-format printers usually use inkjet / DesignJet technology to a printer on a range of different output such as premium gloss-coated media materials for signs and posters – these types of printers make an impact while maintaining a high-quality print so it ensures creative businesses, events and marketing advertisement to be presented in an impressive way. Some wide-format printers are accepted to be any computer-controlled printing machines that support high print-roll width. With unique technology companies are able to track their printing consumption.
HP Designjet printers 
The world's easiest large-format plotters
Prints of high resolution are delivered quickly and securely. With fewer inks, the quality improves. The vertical trimmer, revolutionary colour technology, and photo-quality printouts set the Z series apart.
View HP Designjet Z6 Printers
The HP Designjet Z Printer line, which comes in 24- and 44-inch sizes is designed to give PSPs a competitive edge by enabling the quickest printing capabilities on the market.
View HP Designjet Z9 Printer
With this high-quality equipment, you can now rely on clear PDF output and produce fine lines and text with high-definition HP printheads. Create smooth gradients and work freely with water- and fade-resistant prints with HP Vivid Photo Inks.
View HP Designjet Z6 Pro
This machine produces the highest-quality professional-photo prints with the largest colour gamut and unrivalled speeds. Colour accuracy, smooth gradients, and superior gloss uniformity are all features that will impress your audience.
View HP Designjet Z9+ Pro
Find out more from our print experts and explore a range of large format printers.